Don't let the Difficult World Dictator hijack your day!
Start every day firmly anchored in
Easy World® and watch the pain, struggle, problems and annoyances of Difficult World vanish.

Does it seem the DWD is just waiting each morning to suck you into his cesspool of vibration-lowering fear-thoughts and life-force draining resistance? To fog your brain or distract you so you don't get much done (or even remember the purpose you are so passionate about serving)?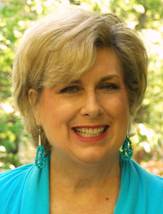 I'm Julia Rogers Hamrick, author of Choosing Easy World, and I know how darned frustrating it is to find yourself in Difficult World time and time again because you forgot to choose Easy World! 
Now I've developed an elegantly simple, powerful tool to put you in Easy World as soon as you get out of bed in the morning—or even before! Use it to align with your Spirit (who's ALWAYS in Easy World) and create a vibrational template for the next 24 hours before the Difficult World Dictator has a chance to take over your day!
What is this power tool? It's My Easy World Daybook!
My Easy World Daybook is 3 months'-worth of daily pages (plus bonus pages) with prompts that serve as a guide and an Easy World sanctuary for you to
Commune with your Spirit
Step into being your Easy World Self
Release your struggles to be transformed by Easy World magic
Outline your intentions for inspired action
Record your higher-vibrational insights
Write out your Easy World experiences
and more!
Instead of starting your day vulnerable to the persistent tug of Difficult  World, you can step into every day empowered in Easy World when you use My Easy World Daybook!
My Easy World Daybook will help make sure you don't forget. What else will My Easy World Daybook do for you? Will it make you
Happy?
Healthy?
Wealthy?
Wise?
Blissfully in love?
I can't promise that My Easy World Daybook will do all that.
BUT, what I can promise it will do is invite you into the only reality where all those things—and infinitely more—are available to you!
If you don't have the life you desire, it's because you're spending more time in Difficult World than you are in Easy World!
My Easy World Daybook can help you change that.
How might your life change if you were to
start each day in Easy World®?
Easy World, the realm of everyday miracles, bounteous blessings and, of course, effortless ease, is always available to you—you simply need to choose to be there. But you may have noticed there is a part of you so desperate to keep you in Difficult World, it will do all it can to make sure you forget to choose Easy World!
With My Easy World Daybook, you won't be able to forget. Once you get in the happy habit of using it, you won't even think of starting your day without it! My Easy World Daybook is your daily invitation to the joyous, empowered existence that only living in Easy World can provide.
In spending just 10-15 minutes a day with this faithful companion, you'll not only remember to choose Easy World,
you'll be empowered to
Raise your vibration!
Start your day thinking Easy World thoughts (and creating accordingly)
Allow even your most challenging problems to be solved with ease
Consciously connect and align with your Spirit
Create deep, permanent transformation


Use this daybook for 90 days and find out!
When you order My Easy World Daybook NOW, you'll also get "A Collection of Easy World Understandings for Dealing With Difficult World Situations"
So that's
My Easy World Daybook
Bonus: A Collection of Easy World Understandings for Dealing With Difficult World Situations
All for just $21.95.

PLUS, if you go ahead and order 4 daybooks—a whole year's worth—you'll get a fifth daybook FREE to give away or keep for yourself!
Who do you know who could use a powerful daily shot of Easy World? Who could really benefit from making a shift from a Difficult World-orientation to an Easy World one?
    Your coaching or therapy clients?
    Your study or Mastermind group?
    Your friends and family?
For bulk orders of 10 daybooks or more, contact us for special pricing.
Start empowering your life in Easy World today! For about the same as it would cost you for a mid-priced restaurant dinner that will so quickly be digested and forgotten, you can have this powerful tool you'll be interacting with every day, anchoring yourself in Easy World, communing with your Spirit, being your Self, creating your Easy World life! For a tool this valuable, you might expect to pay much more, but I want this to be accessible for everyone who desires to empower their Easy World life.

My Easy World Daybook has become my new best friend. Check out this video of me with mine!
I just know you're going to love the special time you spend with My Easy World Daybook as much as I do. It has given me the greater alignment and focus I had been craving and, of course, that's made it so much easier to be in Easy World where the magic happens! I hope you'll give yourself the support and companionship of this simple, easy, powerful tool for creating your wonderful Easy World life!
Love, Joy, Ease,

Julia Rogers Hamrick
P.S. If My Easy World Daybook sounds like something you'd benefit from—and I wouldn't recommend it if I didn't wholeheartedly believe it is—please order right away. I only placed a modest first order with the printer and this batch is going faster than I expected. You don't want to have to wait to get your hands on what I know will be your new best friend!
Questions? Email me!
Or contact New Realities Publishing
P.O Box 90933 Raleigh, NC 27675
919-803-5580